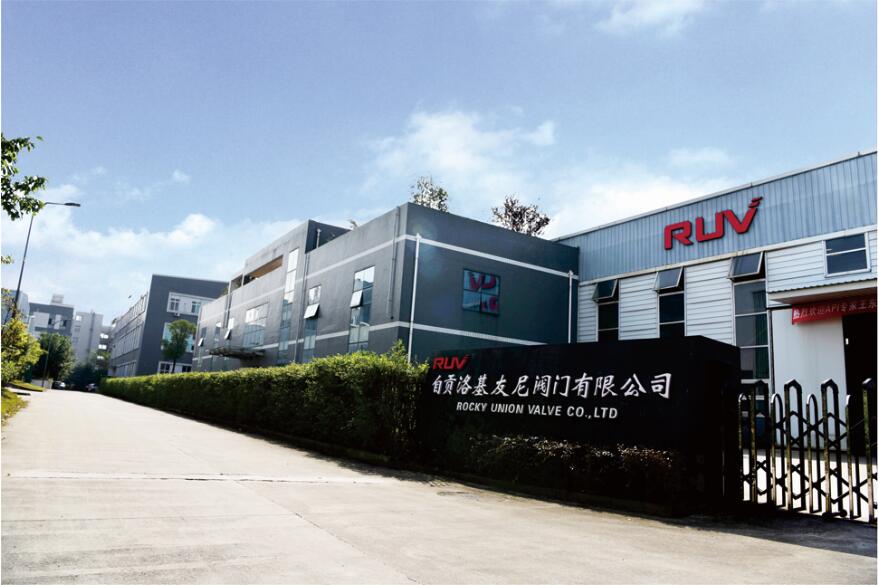 In 1965, forty-four years ago, the first ball valve of 40" 150# was made in Zigong, by a state-owned plant--Zigong High Pressure Valve Factory. At that time, this valve was the largest ball valve in China, which represented the highest level of Chinese valve casting make and valve manufacturing. In the subsequent forty years, the technology of Zigong's valve has been continuously self-developing, also learning the advanced design principle and manufacturing process. The valves from Zigong remain domestic leading status all the time. Chinese first one forged ball valve(1975), first three-way ball valve(1976), first one metal seated ball valve(1984), first one full welded body ball valve(40" 600# 1998), and so on are all made in Zigong.
Today, Rocky Union Valve Co., Ltd carries on Zigong's mature valve manufacturing tradition, The company is composed of some knowledgeable valve design and workmanship engineers and some skilled, experienced workers. We have a deep understanding of API, ASTM, ANSI, DIN, JIS and other international standards. And we have adopted more stringent standards to ensure that our valve has a good quality all the time. During years of valve design and producing, we learn that there are many problems affecting the quality of the valve, such as porosity of casting, O-ring's hardness less hardness, less tolerance of seat pocket, all these problems will lead the leakage of the valve seriously. For avoiding and settling the similar problems, we have adopted very strict testing ways and our unique design and technology to avoid the occurrence of the same problems, to the maximum extent possible.
We are specialized in API6D pipeline valve products' designing and manufacturing, including through conduit gate valve and API6D ball valve. We can provide our customer the though conduit gate valve as slab gate and expanding gate, pressure from class 150# to 1500#, size range from 2" to 48", with different operations. Also we can provide ball valves from class 150# to 2500#, size range from 1/2" to 48", with different operations, like lever, gear box, pneumatic, electric, gas over oil. And for the ball valve, we can provide cast body, forged body and fully welded body ball valves.
We believe in that
A perfect combination of valve design and engineering is the basic guarantee of the valve quality.
A systematic control is the basic method to make stable quality valve.
A commitment to our employee will give us an innovative growth.
We make for reliability.
ADVANCED VALVE DESIGN
Rocky Union has its own valve design specification for the ball valve and through conduit gate valve. Before the manufacturing, our engineer will discuss with the MFG engineer on the valve design and workmanship. In this way we ensure that valves will be made in full compliance with the Orders, and at the same time' in the effective and correct way, assuring no serious problem will happen due to the design error.
STRICTLY CHECKING OF THE RAW MATERIALS
For every important valve component, our inspector will check the raw material when the material entry the MFG shops, especially for the soft seals and castings. Our inspector will go to the foundry shop to check the castings before foundry sending the casting to valve shop. If the casting were found not in good quality, they will be rejected and make new castings right away. Our inspector will check the O-ring hardness and the seat insert features to make sure the O-ring has enough hardness and seat insert has full physical feature.
DOUBLE CHECK OF HYDRO TEST
RUV engineers will do the final inspection and examination on every valves before shipment. First the valve surface will be visual checked for any defects. Then the dimensions checking. Every valve will be checked with hydro test. Hydro test on shell, seals. The testing peroid time is two times longer than API6D and API598.
The product design and related supporting facilities are very advanced, various of testing is also very comprehensive, including Non-destructive testing, HIC testing, SSC testing, low temperature impact testing, etc. All products are pass strict inspection, including preliminary design, the choice of materials, the late processing and assembling, are carried out in strict accordance with the standards before they go out.